Join a fun & dynamic team based in St. Cloud, MN! We are a rapidly growing lighting manufacturer looking for self-motivated individuals that do what it takes, step up for the greater good, treats everyone with respect, is easy to work with, embraces change and gets shit done! Enjoy monthly incentives, company lunches, holiday and summer parties, 401(k) company match, health/dental/vision insurance, and our 'Bucketlist' rewards program.
Reporting to the Production Supervisor, the Production Associate is responsible for various productionroles, based on order flow and demand, including order preparation, assembly / soldering,
Interested in our company but you don't see a certain role available?
Apply using our general application and someone will call to you to discuss your experience and possible opportunities at Nova Flex.
We are an equal opportunity employer and all qualified applicants will receive consideration for employment without regard to race, color, or creed, religion, sex, marital status, familial status, sexual orientation, national origin, age, disability, veteran's status, status with regard to public assistance, or any other class protected by Federal, State, local laws governing nondiscrimination in employment.
Founded in 2009, Nova Flex is a premier LED ribbon lighting manufacturer who works with architects, lighting designers, engineers, national account groups, electrical distributors/ wholesalers, and lighting supply stores across North America to provide custom LED solutions. Our lighting can be found in commercial & high-end residential projects, such as the homes of Harrison Ford, Michael Jordan, DJ Khaled, Dave Chappelle, Toby Keith, and Jon Travolta.
We've also partnered with companies such as: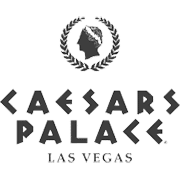 401(K) plan with up to 4% company match
Health care / Dental / Vision Insurance
Monthly company lunches & events
Annual holiday and summer party
Monthly incentives, up to $1200 per year, based on company performance
Paid Holidays: New Year's Day, Memorial Day, Independence Day, Labor Day, Thanksgiving day & Friday after, and Christmas Day
Paid Time Off (PTO) based on tenure
Volunteer Time Off (VTO) up to 16 hours annually, to serve our community
Bucketlist – a way to reward and receive points for living our values to use on a variety of items from gift card to life experiences
Ramsey Smart Dollar Program
Employee product discount – ability to purchase cool lights at a discount or in some cases free for discontinued product