Neon signs are familiar to everyone. Typically, the first thought is in terms of signs. We see them glowing brightly in the night announcing the car dealership or a fun design inside a bar. But with LED neon you can go beyond the typical sign and give a glow in multiple applications.
With multiple architectural grade flexible LED neon options, Nova Flex offers creativity in lighting design. Color-changing and dynamic capabilities, as well as multiple flexibility and size options, LED neon allows you to highlight in spaces and ways traditional neon doesn't allow.
The Buzz About LED Neon
While traditional neon uses neon gas in fragile glass tubes, LED neon is an LED ribbon encased in a flexible and durable PVC material. This gives LED neon greater durability and easier installation.
In addition, Nova Flex LED Neon is quiet and bright with a smooth and consistent dot-free light that eliminates that transformer buzz.
Efficiency is another huge advantage. LED consumes about 70% less power and has a lifespan that is 3 to 5 times greater than traditional neon. So, it's less expensive to buy, illuminate and maintain, and less impactful on the environment.
The top of the list is the flexibility that LED neon offers. With five different options, Nova Flex LED neon is a no-compromise solution for architectural lighting.
LED Neon Options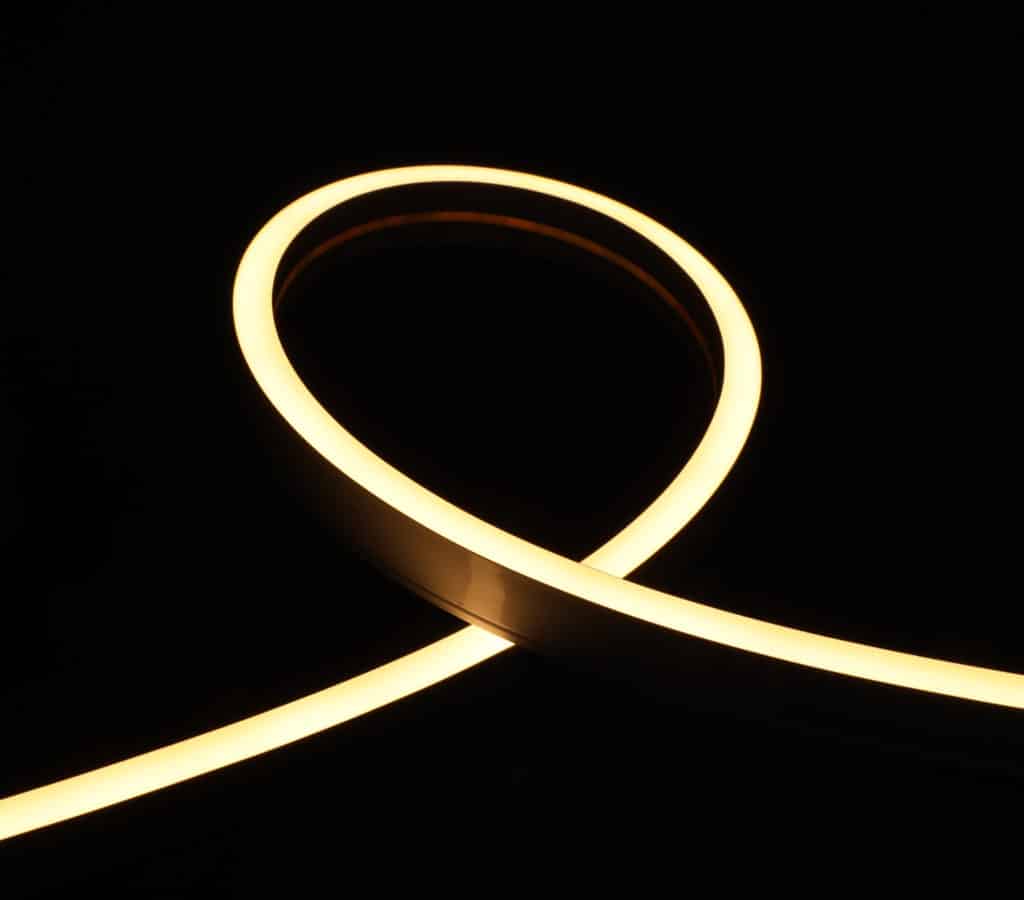 The 120V Neon Series is an architectural-grade indoor/outdoor LED Neon that is great for lighting long runs, up to 164 feet with no external driver required.
360-Degree Neon provides what it says- neon on all sides! This architectural-grade, 90+ CRI LED neon is available in multiple static white, RGB, tunable and static color outputs to create unique, truly 'WOW' fixtures. Mounting options are endless from inter-connected rings, suspended pendants to creative wall or ceiling art.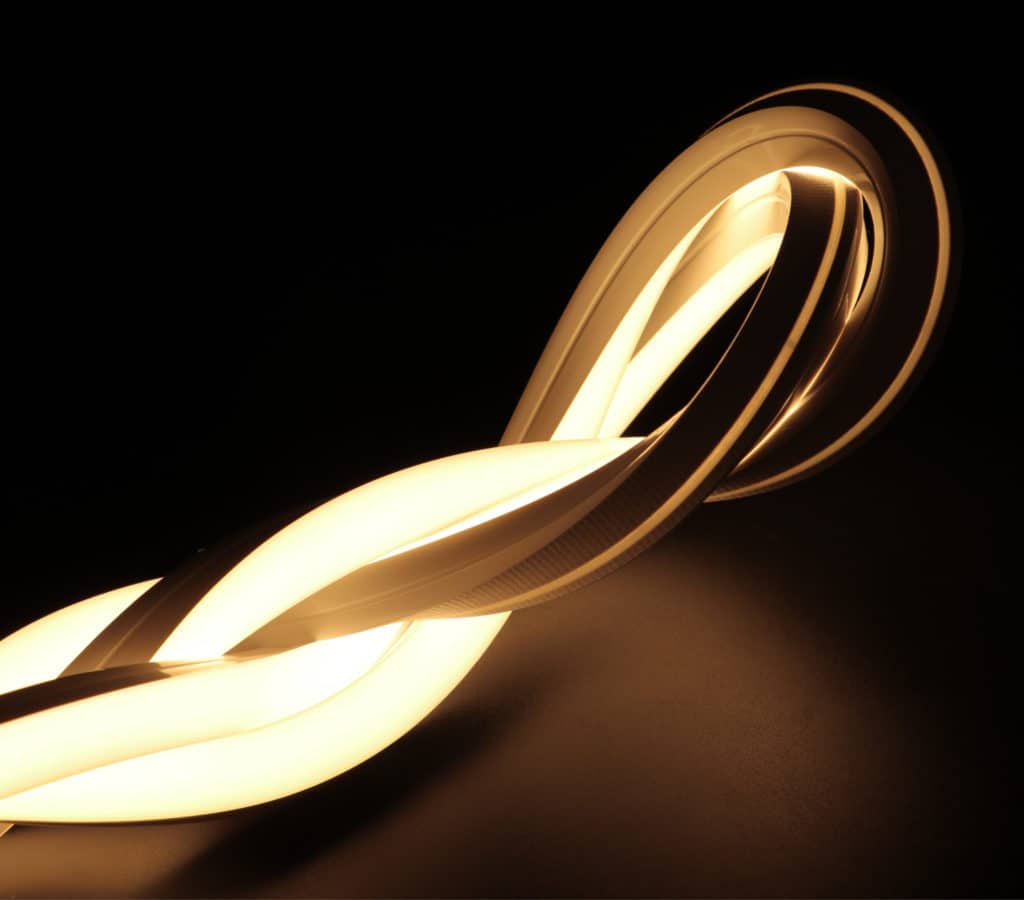 This flexible 24V silicone neon twists from side to top bend in one product and offers in multiple static white and color outputs, RGB, and DRGB, giving you greater lighting design creativity with a professional, streamlined custom finish.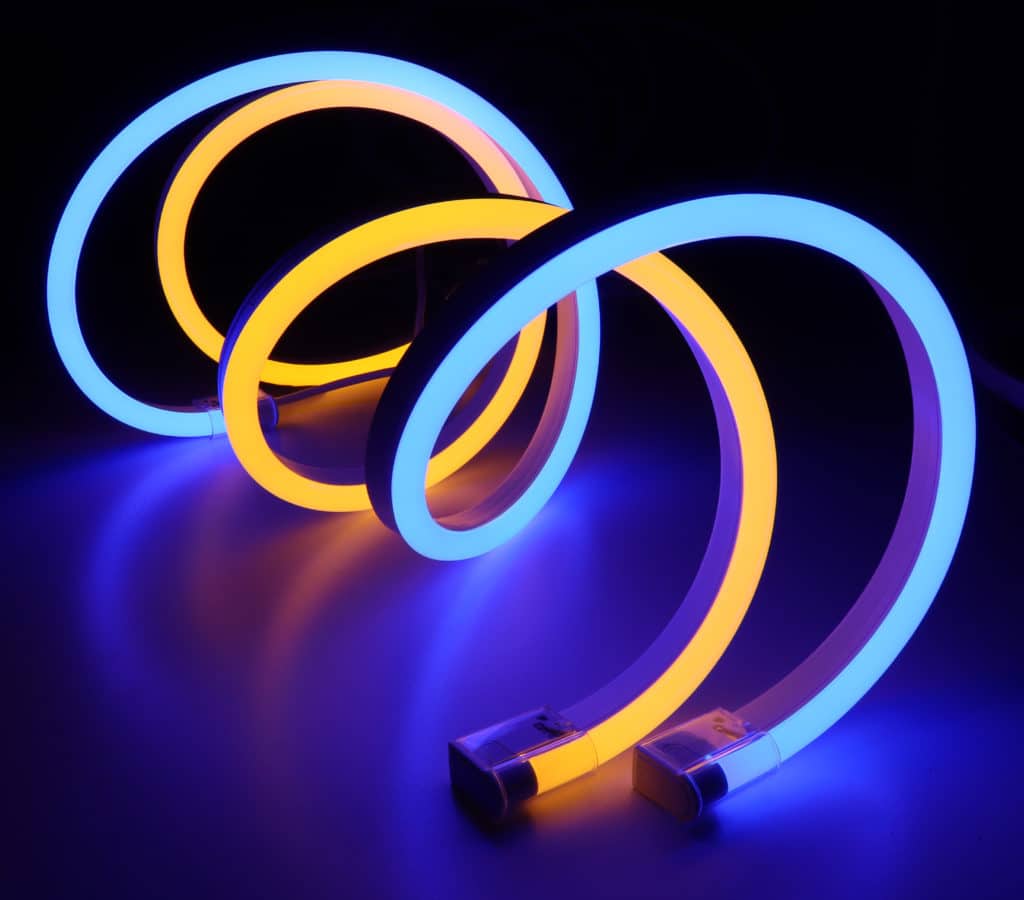 This is a durable, outdoor/wet-rated product that is UV, Chemical, and Saltwater Resistant. Available in white with multiple color temperatures, static colors, RGB, and DRGB and red and yellow are Wildlife Certified and Turtle-Friendly!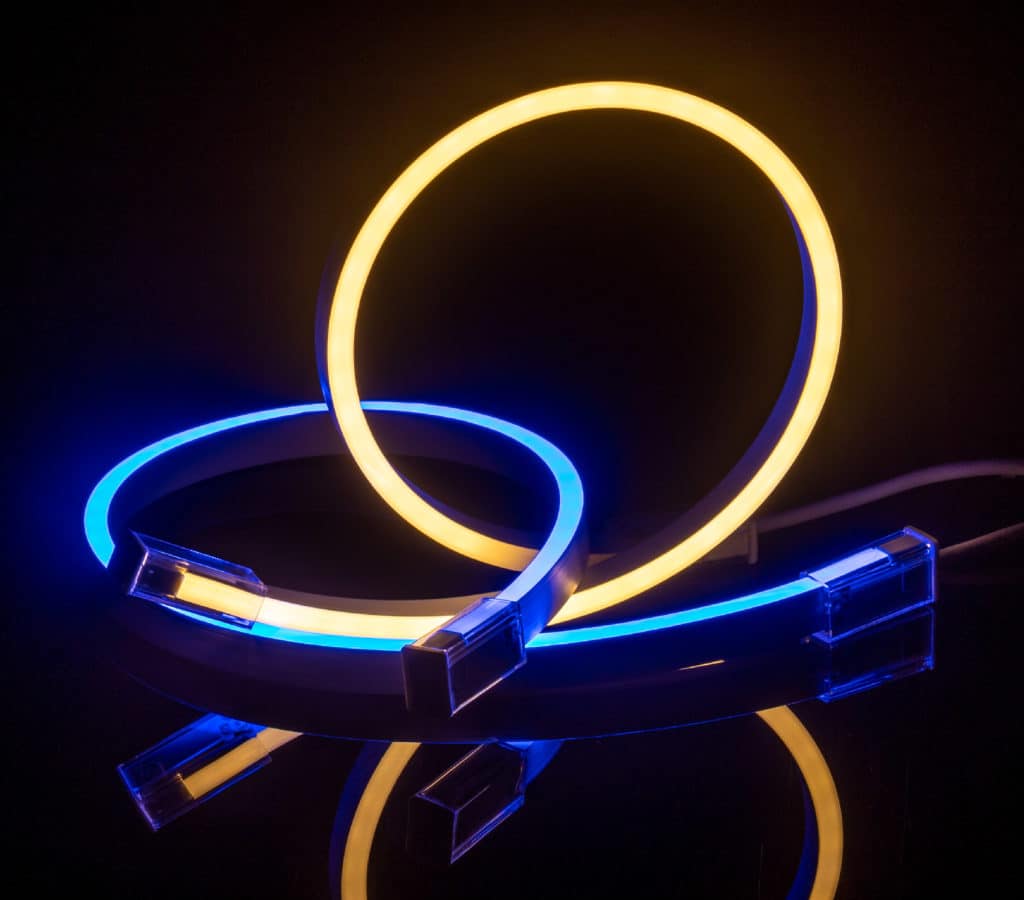 With a tighter bend radius and more flexibility, the Mini neon allows for even more design options than the traditional round.
The Future is Here
The durability, efficiency, and flexibility of LED makes it the future of neon. But not all LED neon is created equally. At Nova Flex, we're proud to offer true architectural grade neon that's dimmable, with multiple standard or injection molded lead options, configured and ready for installation. The proprietary design of our LED neon ensures a beautiful, smooth, and consistent dot-free light. In addition, with color-changing options, five different product lines, and nearly endless design possibilities, the future of neon is here with LED neon from Nova Flex.